Post con tag
autocad
Autodesk sconsiglia agli utenti che utilizzano AutoCAD di installare Lion, almeno per il momento. AutoCAD, infatti, non funziona ancora bene con il nuovo sistema operativo che Apple lancerà a giorni. Continua >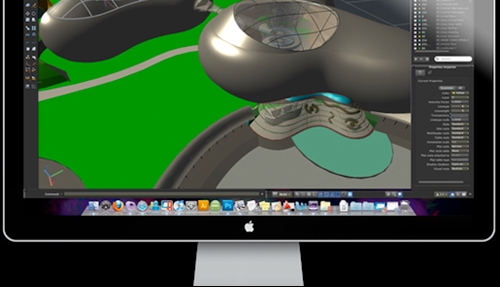 Finalmente ci siamo; AutoCAD ritorna su Mac, esattamente come promesso tempo fa.
Con un comunicato ufficiale, Autodesk ha annunciato al mondo (o meglio al mondo dei Mac-users) l'arrivo della versione Mac dell'ottimo AutoCAD:
"Dopo qualche anno di sviluppo e milioni di righe di codice, la prima versione nativa di AutoCAD per Mac è un passo avanti enorme per Autodesk nell'offrire ai propri clienti la possibilità di scegliere la piattaforma su cui preferiscono lavorare".
Insomma, AutoCAD torna su Mac e lo fa in grande stile, sfruttando appieno alcune delle migliori funzionalità native di Mac OS X (oltre ad un look&feel rinnovato appositamente per il sistema operativo di Apple): coverflow, il supporto alle gestures e anche al Magic Mouse.
"AutoCAD per Mac ha un'interfaccia intuitiva, familiare agli utenti Mac e che sfrutta appieno Mac OS X, incluso il browsing dei file con Cover Flow e l'uso delle gestures multi-touch presenti sia sui portatili Mac, che sul Magic Mouse e sul Magic Trackpad. Grazie alla possibilità di creare e modificare file nel formato DWG nativamente, AutoCAD per Mac faciliterà la collaborazione con colleghi, clienti e partners a prescindere dalla piattaforma usata. AutoCAD per Mac è anche integrato con AutoCAD WS, così gli utenti possono caricare e organizzare i propri progetti nel proprio spazio online, direttamente dalla loro Scrivania e modificarli o convidiverli facilmente, attraverso un qualunque web browser o grazie ad AutoCAD WS per iOS (gratuita in AppStore, ndA)".
Inoltre, il team di Autodesk ha anche annunciato che a tutti i possessori di un account Education Community (un ambiente sviluppato da Autodesk all'interno del quale è possibile ottenere licenze gratuite dei software, seguire lezioni e tutorial, documentazioni ecc…) sarà data la possibilità di scaricare gratuitamente AutoCAD per Mac. La possibilità, quindi, è rivolta solo ad insegnanti e studenti che potranno (se non lo hanno già fatto) iscriversi alla community.
Qui trovate maggiori informazioni nonché la possibilità di scaricare una versione demo valida per 30 giorni.
Tech&Hack
Autodesk today returned to the Mac with the release of industry-standard AutoCAD. There's even a 30-day free trial of this most important of 3D CAD software for designers, and its return to the Mac really is a big deal — it has been absent from the platform for 18 years.  That's a generation of Architects that haven't used the software.
One of the most widely used applications for professional design and engineering, the Mac version brings all AutoCADs features and functionality to Mac-using designers. For PC users, the Mac version works in a similar enough way to the PC that it is easy to move between platforms.
AutoCAD for Mac has an intuitive interface that will feel familiar to Mac users and fully exploits Mac OS X's graphic features, including graphical browsing of design files with Cover Flow and use of Multi-Touch gestures for pan and zoom on Mac notebooks, Magic Mouse and Magic Trackpad.
"With native creation and editing of files in the DWG file format, AutoCAD for Mac also supports easy collaboration with suppliers, customers, clients and partners regardless of platform. AutoCAD for Mac is also integrated with AutoCAD WS, so users can also upload and manage designs in their online workspace directly from the desktop and easily edit and share those designs through a web browser or Apple iOS devices using the free AutoCAD WS mobile application," the company explains.
AutoCAD for Mac is also now available for free* to students and educators through the Autodesk Education Community.
Tech&Hack